In Celebration of National Hospice and Palliative Care Month, in partnership with St. Mary's Health System and Schooner Estates, please join us for a free movie screening and conversation about "Seven Songs for a Long Life".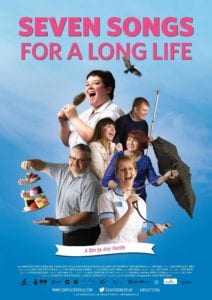 Seven Songs for a Long Life-A documentary film following the lives of seven terminally ill individuals with music as a central theme promoting living fully with serious illness. Session facilitated by Androscoggin Home Healthcare + Hospice.
Tuesday, November 27th
2:30-4:00 pm
Schooner Estates Senior Living Community
200 Stetson Road, Auburn
Thursday, November 29th
6:00-7:30 pm
St. Mary's Lepage Conference Center
99 Campus Ave, Lewiston
No registration required.