Androscoggin's Camp Dragonfly Takes Place June 9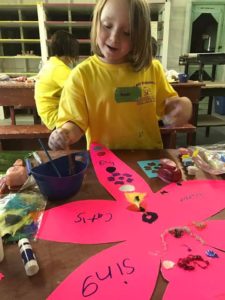 Androscoggin Home Healthcare + Hospice announced that registration is now open for its free annual program designed to help children and teens as they deal with the loss of a loved one.
Camp Dragonfly takes place Saturday, June 9, from 9 a.m. to 4 p.m. at Tripp Lake Camp in Poland. Children ages 6-17, their family members and others who support them are welcomed to attend. At least one adult must attend with a child. While there is no cost to participate, attendees must register by June 5.
The goal of the one-day camp is to offer assistance to youth who have experienced a loss and to help families feel comfortable having those difficult conversations with their children and other family members about death and loss. The camp also helps children who have not yet experienced a loss but have a family member with a terminal illness.
Specially trained counselors and volunteers provide a caring environment to help meet the unique needs of grieving children, teens and adults. The camp activities offer opportunities for both therapeutic experiences and education about the grief process.
"We use a variety of proven approaches to help campers learn about the grief process,'' said Amy Dulac, Androscoggin's Bereavement Coordinator. " Arts and crafts, music, theater and participation in age-appropriate group are some of the activities that are planned. We want children who are grieving to know that they do not have to go through grief alone and that there are many resources available to assist them through this difficult time."
The camp is aptly named, since the dragonfly symbolizes the transformation of life. To register, please call 795-9468 or email bereavement@ahch.org