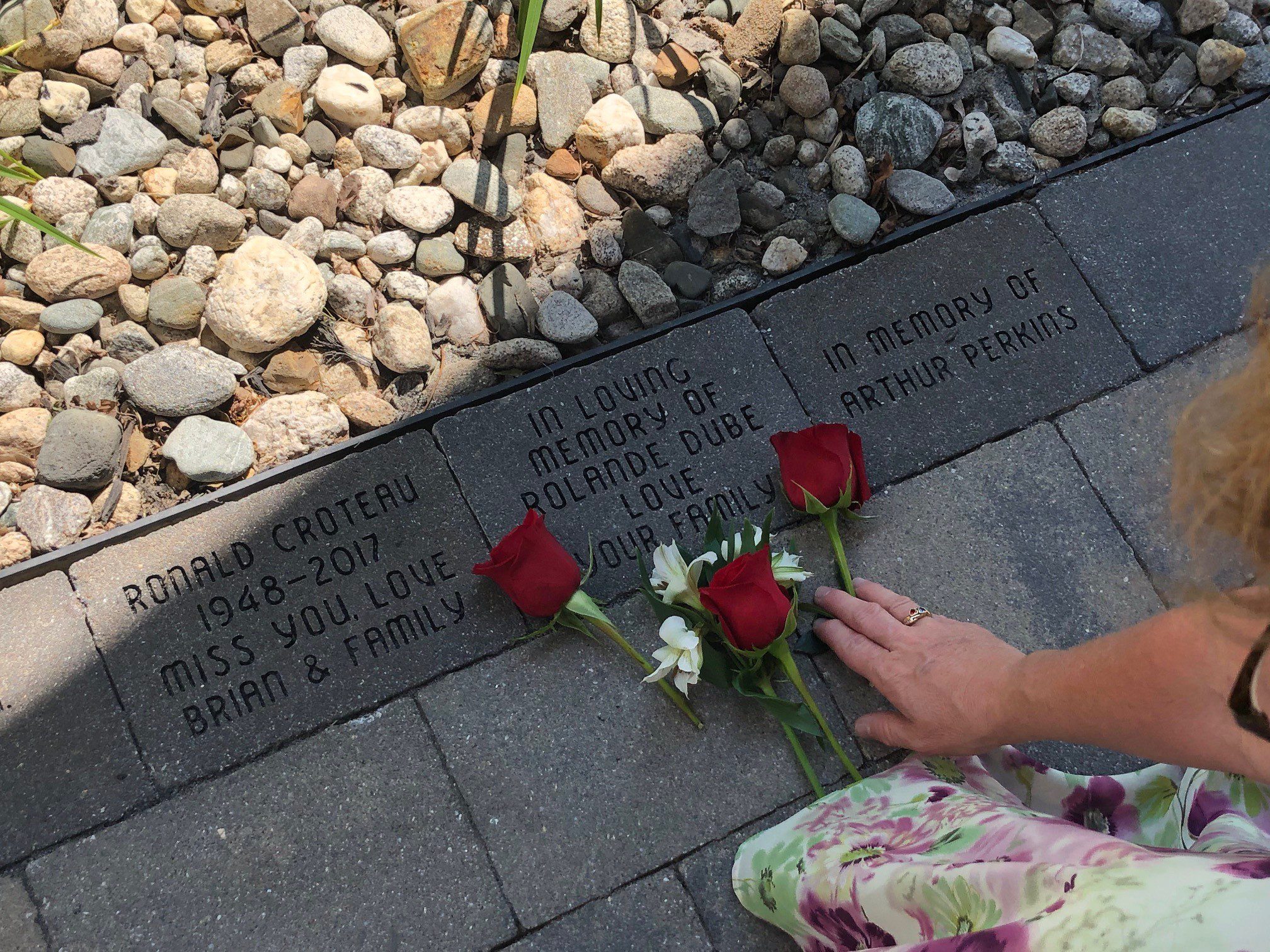 A commemorative brick terrace borders the gardens of the Androscoggin Hospice House and is dedicated as a positive and transformative step towards healing. Each brick is a quiet reminder of someone who has left an imprint on their lives. Earlier this week, seven individuals were honored.
An Annual dedication ceremony is held for families who purchase a new brick. They are invited each year to a Blessing of the Stones.
To purchase a memorial brick for your family member visit https://androscoggin.org/memorial-brick-at-the-hospice-house/ or contact the Marketing & Development Office.