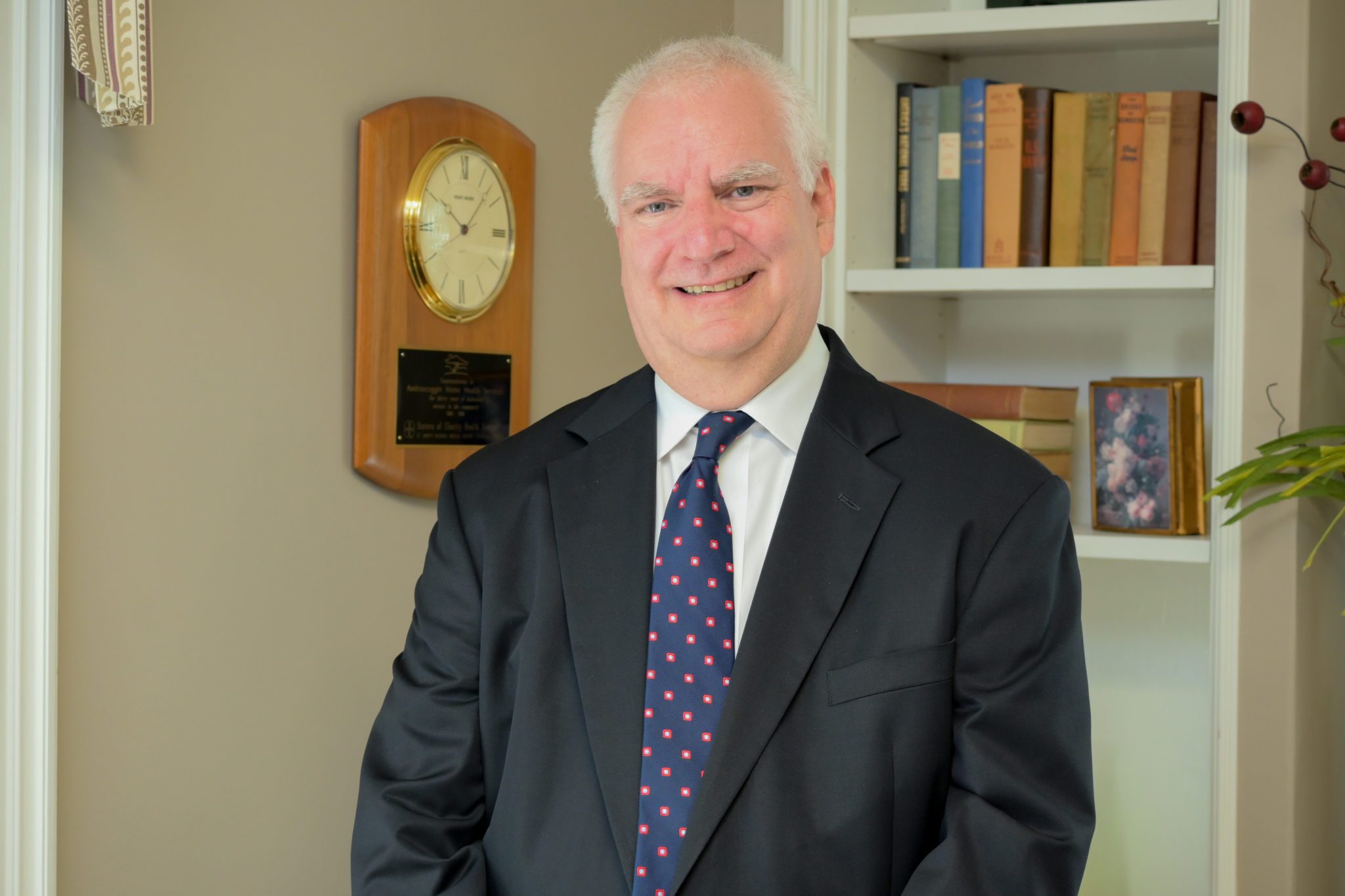 Androscoggin Home Healthcare and Hospice is proud to welcome Dr. Vance Brown, MD as Chief Medical Officer. As Androscoggin begins to look at expanding their medical services to the communities they serve, the Chief Medical Officer position will serve as a transformational executive focused on ensuring high quality patient-centered care across the organization. Brown will have primary responsibility for leading clinical and quality initiatives that advance palliative medicine and serious illness management in Maine
Brown earned his undergraduate degree in biological sciences with a minor in psychology from Stanford University in Palo Alto, CA. He went on to earn his degree as a Doctor of Medicine at Yale University School of Medicine in New Haven, CT.  Brown then completed a residency in internal medicine at Yale-New Haven Medical Center; a residency in emergency medicine at UCLA Medical Center in Las Angeles, CA; and served as chief resident in his family medicine residency at University of North Carolina, Chapel Hill. After years of clinical and leadership experience in prominent health care organizations, Brown returned to his clinical roots and completed a Fellowship in Hospice and Palliative Medicine at Maine Medical Center and the VA Medical Center in Togus, ME.
"Dr. Brown is a compassionate and experienced physician executive with strong clinical, leadership and operational backgrounds in hospital, medical group and ambulatory care environments" said Kenneth Albert, R.N., Esq., President and CEO of Androscoggin. "He will strengthen Androscoggin's clinical program development efforts and prepare us well for future growth."
Dr. Brown has held several staff physician positions over the years including time at Maine Medical Partners in Scarborough, Cleveland Clinic in Ohio, Marymount Hospital in Ohio and at Family Medicine Associates in Worcester, Massachusetts. Brown has held key leadership positions over his career, including Chair of the Department of Family Medicine, Medical Director and Research Director at the Cleveland Clinic in Ohio, Residency Director at the University of Massachusetts in Worcester, Massachusetts, and Chief Medical Officer at Maine Health from 2008 – 2014. Prior to joining Androscoggin, Brown served as President and Chief Executive Officer at Bassett Healthcare Network, a six-hospital system based in upstate New York.
"I am very excited to be joining Androscoggin at this time of significant growth. The organization is extremely well positioned to be a regional force in the delivery of high-quality home, palliative, and hospice care that I believe is an essential element of an effective health care system" said Brown upon joining the team at Androscoggin. I look forward to the opportunity to being part of a progressive team and organization that is dedicated to improving the lives of individuals in the community setting."