Androscoggin Home Healthcare + Hospice (Androscoggin) has been named as one of the 2021 Best Places to Work in Maine.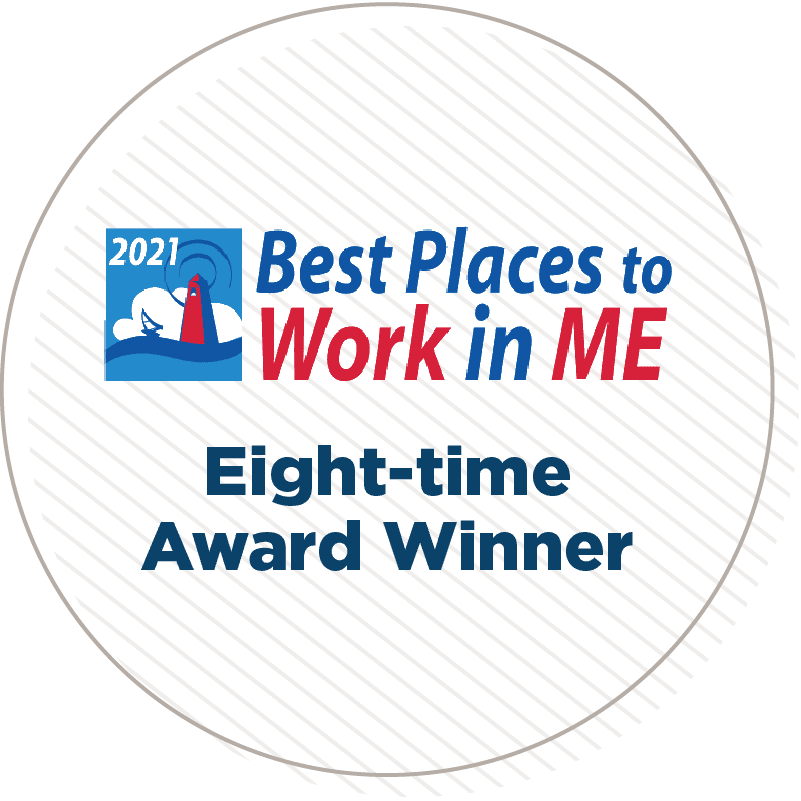 The awards program was created in 2006 and is a project of the Society for Human Resource Management – Maine State Council (MESHRM) and the Best Companies Group. Partners endorsing the program include: Mainebiz, the Maine State Chamber of Commerce and Maine HR Convention.
Companies from across the state enter the two-part process that evaluates the companies polices, practices and demographics. That part is worth 25% of the total evaluation.  The second part consists of an employee survey that measures the employee experience and is worth 75% of the total evaluation. The combined scores determine the top companies and the final rankings.
Androscoggin has been selected for this honor every other year since 2006. President and CEO, Ken Albert said, "It's gratifying to know that staff give the organization high marks when it comes to workplace culture. These results play a critical role in establishing and maintaining a culture that embodies integrity, accountability, quality and compassion."
Androscoggin Home Healthcare and Hospice is the largest, non-profit independent home health and hospice organization in the state. We focus on health – not illness – by making each individual's quality of life the best it can be. Katy Sperl, Chief Administrative Officer says, "The more that I work with our staff, my appreciation grows for the high level patient focused care that is provided with compassion and integrity in our communities.  Meeting our patients where they are in their health journey cannot be accomplished without the support of staff in all of our administrative teams.  At Androscoggin, as with most organizations, our mission and values are posted on our walls. What makes us different, is that the mission and values are also written on the hearts of our staff."
Androscoggin is growing!  Interested in joining our team, we invite you to visit our careers website at androscoggin.org/careers/.   Clinical positions, especially RN and Social Work are available.  We have offices located in Augusta, Bridgton, Norway, Lewiston and Wilton, as well as at our Hospice House in Auburn.
Androscoggin will be recognized in the October 19th edition of Mainebiz where company rankings will be released.