At Androscoggin Home Healthcare + Hospice we are united in a dedication to make each of our patient's here and now the best it can possibly be.
Leadership Team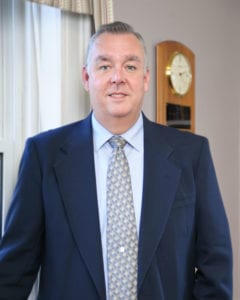 Kenneth (Ken) Albert joined Androscoggin in June 2016 after spending several years in state government. He served as the Director and Chief Operating Officer of the Maine Center for Disease Control and Prevention, and the Director of the Division of Licensing and Regulatory Services within the Maine Department of Health and Human Services. Prior to joining the department, Ken practiced health, professional licensing, and regulatory compliance law for several years in Lewiston, Maine.
A Maine native, Ken's background is rich in medical experience, including 17 years of clinical practice in emergency and intensive care settings. He served as Director of Emergency Services at Central Maine Medical Center (CMMC), as the Administrator of the Occupational Health Center affiliated with CMMC, and as the Lewiston Site Manager for LifeFlight of Maine.
For five years, he traveled across the United States providing critical care nursing in metropolitan, rural and tribal communities. He also taught Legal Issues in Health Care Administration as an adjunct faculty member at New England College.
Ken is a graduate of the CMMC School of Nursing and earned a Bachelor of Science in Nursing from the University of Southern Maine, Magna Cum Laude, and a degree of Juris Doctor from the University of Maine School of Law with honors in health law.
"The mission at Androscoggin focuses on improving the quality of life for members of the Maine community by providing innovative and compassionate health care. This aligns beautifully with my professional objectives, and I get to work with a team that is incredibly competent, talented and dedicated to our mission."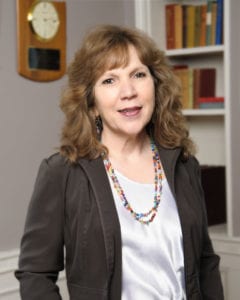 Leann brought more than three decades of healthcare experience to Androscoggin when she joined us in 2018. She attended St. Joseph's School of Nursing and Millersville University (Pennsylvania) and holds degrees in nursing and science.
After graduation, Leann worked in a variety of settings, including trauma, pediatrics, emergency care, and leading mobile advanced life support at St. Joseph's Hospital and Medical Center in Lancaster, PA. She later served as a Medical Flight Nurse at Brandywine Hospital and Trauma Center in Caln Township, PA., and was the Trauma Clinical Coordinator for the Level 1 Regional Resource Trauma Center at Temple University Hospital.
In 1996, Leann began to focus on home care and hospice in the Maine health system. She joined their team as RN Case Manager, Pediatric Specialist and Director of Nursing from 2006 to 2014. Prior to joining Androscoggin, she served as the Clinical Director of Maine Health Care at Home's Coastal Division.
A published author, Leann is a member of the Organization of Maine Nurse Executives; the American Organization of Nurse Executives; the National Association for Home Care and Hospice; the Society of Pediatric Nurses and the American Holistic Nurses Association.
"Home health is one of the answers to our national healthcare dilemma. Being in the comfort of home with family, friends and the help of quality home care aids leads to speedier recoveries and a return of independence. For hospice patients and their loved ones, being at home during end-of-life care can be comforting, and we make a difference by managing symptoms and helping with the grief of loss."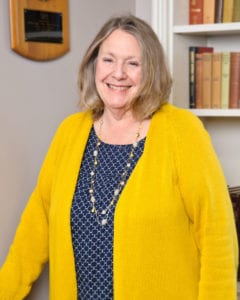 For nearly two decades, Kathy has been proactive in successfully preparing Androscoggin Home Healthcare and Hospice for all financial changes affecting health care and has provided oversight and expertise in all financial matters. She joined Androscoggin in 2000 as the Accounts Receivable Manager and was promoted to CFO in 2004.
Her experience in home care extends nearly 40 years. It includes a 19-year stint as the Chief Financial Officer for the Visiting Nurse Service in Saco and as Senior Financial Analyst for a physician's network in Indiana.
Kathy earned a Master's Degree in Business Administration from the University of Southern Maine and an undergraduate degree from the University of Michigan. She's been active in community service clubs and is the former treasurer for Home Care Alliance of Maine. Kathy was recognized as a Presidents' Award winner in 2017 for her skills, as well as dedication and commitment to our organization.
"It's important that the services we provide are available to future generations and that health care continues to be provided for the patient where they live, at home or in the community. I want to do all that I can to make sure Androscoggin is well-poised for the future and thrives."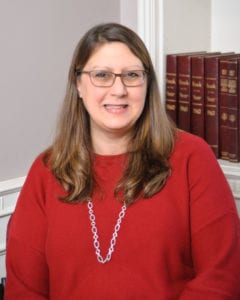 Board of Directors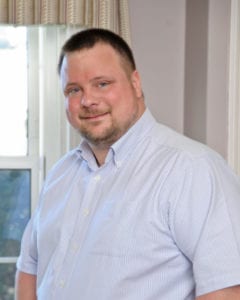 Alex Roy – Chair
Easy Payment Solutions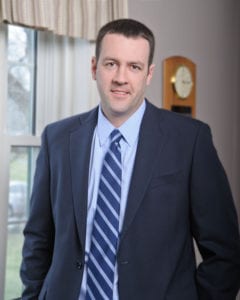 Christopher Gagnon – Vice-Chair
Nisbet, Henchel, Gagnon & Associates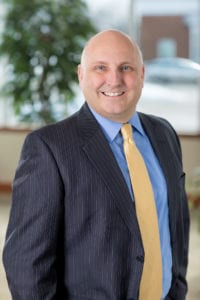 Jeffrey Gosselin – Treasurer
Mechanics Savings Bank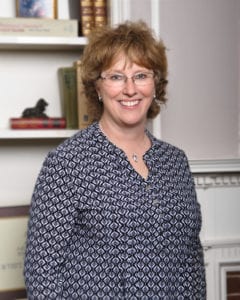 Elizabeth Keene – Secretary
St. Mary's Regional Medical Center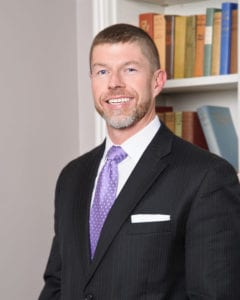 Michael Martel – Officer At Large
The Fortin Group/SCI Management Corp.
Kenneth Albert, RN, Esq., President/CEO
Androscoggin Home Healthcare and Hospice
Christine Bosse
Bangor Savings Bank
Mavis Dubord, RN
Franklin Community Health Network
David MacMahon
Retired Business Administrator
Annette Nadeau
Bedard Medical
John O'Malley
O'Malley Associates Inc.
Mary-Anne Ponti, RN, MSN, DBA, FACHE
Central Maine Medical Center
Committees
Alex Roy, Chair
Christopher Gagnon, Vice-Chair
Elizabeth Keene, Secretary
Jeff Gosselin, Treasurer
Michael R. Martel, Officer at Large
Kenneth Albert, CEO, Ex-Officio
Jeff Brown, MD
Ann Curtis, RN
Brenda Czado, RN
Mavis Dubord, RN
Jacqueline Fournier, NP
Karen Flynn, RN
Elizabeth Hart, MD
Elizabeth Keene
Jeff Lacroix
Shauna McElrath, DO
Mary Anne Ponti, RN
Susan Rich, RN
Cyndi Robbins
Leann Sebrey, RN
Professor Tom Tracy
Jeff Gosselin, Chair
Christopher Gagnon
Michael Martel
David MacMahon
John O'Malley
Alex Roy
Christine Bosse, Chair
Martin Bailey
Kathy Becvar
Jeff Gosselin
Lorraine Heikkinen
Philip Hunt
Mary MacMahon
Cathy McDonald
Cyndi Robbins
Annette Nadeau
Kevin Simoneau