At Androscoggin Home Healthcare + Hospice we are united in a dedication to make each of our patient's here and now the best it can possibly be.
Leadership Team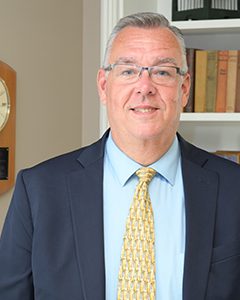 Kenneth (Ken) Albert joined Androscoggin in June 2016 after spending several years in state government. He served as the Director and Chief Operating Officer of the Maine Center for Disease Control and Prevention, and the Director of the Division of Licensing and Regulatory Services within the Maine Department of Health and Human Services. Prior to joining the department, Ken practiced health, professional licensing, and regulatory compliance law for several years in Lewiston, Maine.
A Maine native, Ken's background is rich in medical experience, including 17 years of clinical practice in emergency and intensive care settings. He served as Director of Emergency Services at Central Maine Medical Center (CMMC), as the Administrator of the Occupational Health Center affiliated with CMMC, and as the Lewiston Site Manager for LifeFlight of Maine.
For five years, he traveled across the United States providing critical care nursing in metropolitan, rural and tribal communities. He also taught Legal Issues in Health Care Administration as an adjunct faculty member at New England College.
Ken is a graduate of the CMMC School of Nursing and earned a Bachelor of Science in Nursing from the University of Southern Maine, Magna Cum Laude, and a degree of Juris Doctor from the University of Maine School of Law with honors in health law.
"The mission at Androscoggin focuses on improving the quality of life for members of the Maine community by providing innovative and compassionate health care. This aligns beautifully with my professional objectives, and I get to work with a team that is incredibly competent, talented and dedicated to our mission."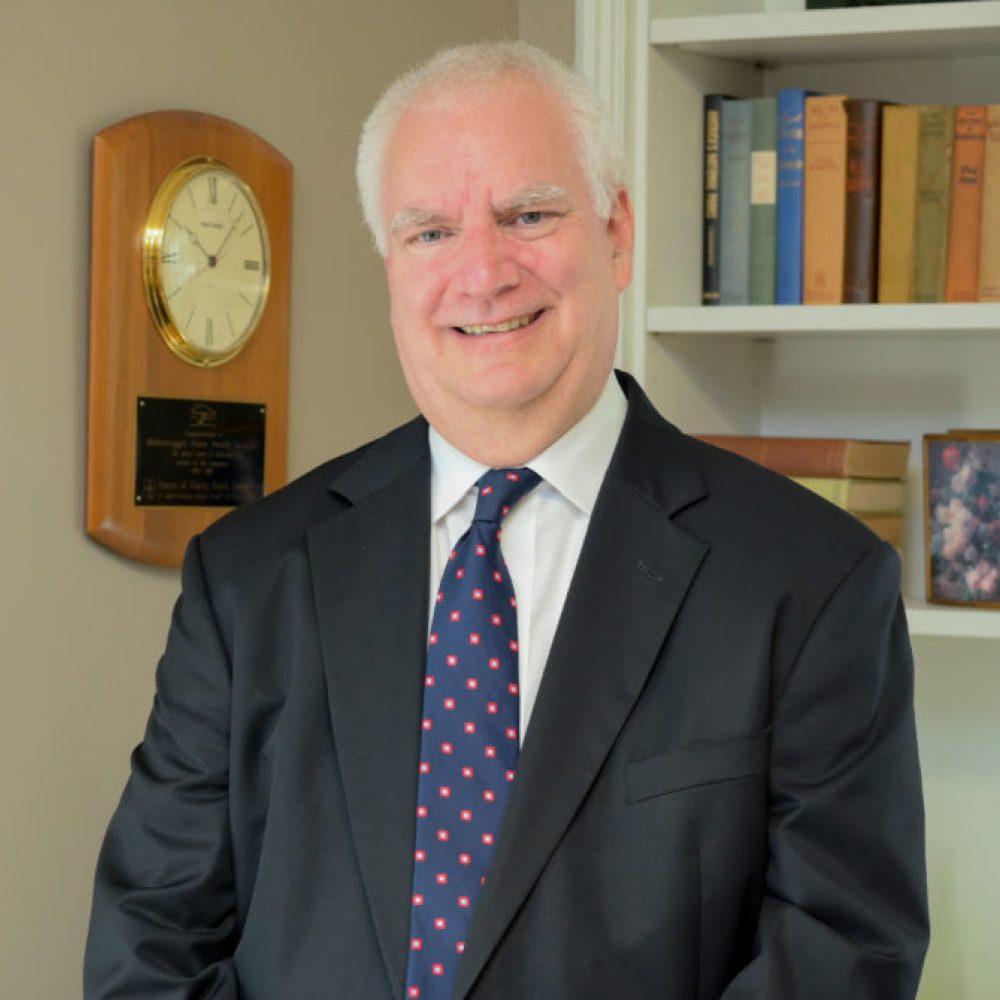 Dr. Brown earned his undergraduate degree in biological sciences with a minor in psychology from Stanford University in Palo Alto, CA. He went on to earn his degree as a Doctor of Medicine at Yale University School of Medicine in New Haven, CT. Dr. Brown then completed a residency in internal medicine at Yale-New Haven Medical Center; a residency in emergency medicine at UCLA Medical Center in Los Angeles; and served as chief resident in his family medicine residency at University of North Carolina, Chapel Hill. After years of clinical and leadership experience in prominent health care organizations, in June of 2019 Dr. Brown returned to his clinical roots and completed a Fellowship in Hospice and Palliative Medicine at Maine Medical Center and the VA Medical Center in Togus, ME.
Dr. Brown has held several staff physician positions over the years including time at Maine Medical Partners in Scarborough, ME; Cleveland Clinic in Ohio; Marymount Hospital in Ohio and at Family Medicine Associates in Worcester, MA. Dr. Brown has held key leadership positions over his career, including Chair of the Department of Family Medicine, Medical Director and Research Director at the Cleveland Clinic in Ohio, Residency Director at the University of Massachusetts in Worcester, MA, and Chief Medical Officer at Maine Health from 2008 to 2014. Prior to joining Androscoggin, Dr. Brown served as President and Chief Executive Officer at Bassett Healthcare Network, a six-hospital system based in upstate New York.
"I am very excited to be joining Androscoggin at this time of significant growth. The organization is extremely well positioned to be a regional force in the delivery of high-quality home, palliative, and hospice care that I believe is an essential element of an effective health care system. I look forward to being part of a progressive team and organization that is dedicated to improving the lives of individuals in the community setting."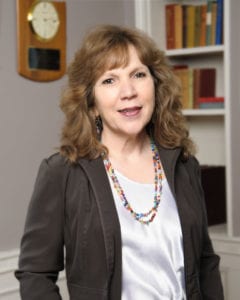 Leann brought more than three decades of healthcare experience to Androscoggin when she joined us in early 2018. She attended St. Joseph's School of Nursing and Millersville University (Pennsylvania) and holds degrees in nursing and science.
Leann has worked in a variety of settings including trauma, pediatrics, emergency care and mobile advanced life support at St. Joseph's Hospital and Medical Center in Lancaster, PA. She later served as a Medical Flight Nurse at Brandywine Hospital and Trauma Center in Caln Township, PA., and was the Trauma Clinical Coordinator for the Level 1 Regional Resource Trauma Center at Temple University Hospital in Philadelphia, PA.
In 1996, Leann began her focus on home healthcare and hospice as she relocated to Maine, working with the MaineHealth System. She joined their team as RN Case Manager and Pediatric Specialist, then the Director of Nursing. Prior to joining Androscoggin, Leann served as the Clinical Director of MaineHealth Care at Home's Coastal Division.
An author of multiple medical and nursing journal articles, Leann served on the editorial board of Trauma Quarterly, and authored a book published by Gallaudet University Press The Parent's Guide to Baby Signs: Early Communication with Your Infant. Leann is a member of the Organization of Maine Nurse Executives; the American Organization of Nurse Executives; the National Association for Home Care and Hospice; the Society of Pediatric Nurses and the American Holistic Nurses Association.
"I believe that Home Health and Hospice is an answer to the national healthcare dilemma. Delivering high quality, holistic and comprehensive skilled medical care to individuals at home is what we at Androscoggin do every day. Today, we stand at a brightening horizon which I feel will prove healthful for our communities, knowing that home health and hospice play an integral role."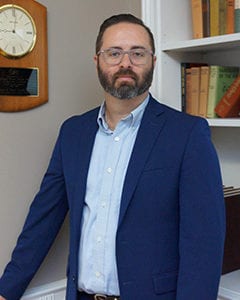 Dr. Gagnon is a graduate of Thomas College and holds a Bachelor's degree in Accounting and a Master's degree in Business Administration. RJ also holds a Doctorate degree in Business Administration with a specialization in Healthcare Administration from Walden University. RJ has worked in all areas of financial management including the public, private, for-profit, and non-profit sectors. He is the Chair of the Payment & Reimbursement committee, and a member of the Young Professionals committee of the Home Care & Hospice Financial Managers Association (HHFMA).
Additionally, RJ is a member of the HHFMA Work Group and Advisory Board where he holds appointed positions, nominated by other experts in the field of finance and management in the home healthcare and hospice sphere. RJ's work also includes being a facilitator to the Mentoring program as part of the National Association for Home Care & Hospice. In addition to his work on national committees, RJ is also the Treasurer of the Home Care and Hospice Alliance of Maine, and sits on the Finance Committee of the Dempsey Center in Lewiston.
"It's an honor to be part of an organization with such strong values and that has employees, like myself, striving to do their part in providing the best quality care to our patients. I'm excited to share my strategic and financial knowledge with our organization, and the industry at large, in hopes to drive change for patients and providers alike."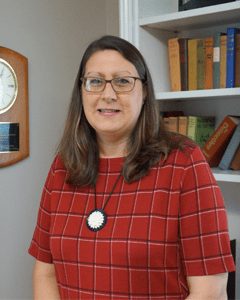 Katherine (Katy) Sperl joined Androscoggin Home Healthcare + Hospice in November of 2018 bringing with her 28 years of experience in all aspects of human resource management.  Katy holds a Bachelor of Science degree in Merchandising and Business from Valparaiso University, and a Master of Science degree in Healthcare Administration from New England College.
Finding her first job as an HR Assistant and moving into other areas of HR, Katy decided, quite by accident, that this was a vocation she could enjoy.  To aid in further learning she gained certification as a Professional in Human Resources in 2004 and then in 2015 a certified professional with the Society of Human Resources Management (SHRM-CP).  Both require ongoing education and learning which helps keep her focus in human resources fresh and up to date.  Katy also found a passion in process improvement, clinical microsystems and facilitation.  "Helping a team work to find the root of a problem and then facilitating resolution and continued success has been some of my most rewarding work."
While working within the Central Maine Healthcare system, Katy had the opportunity to work in small hospital administration which turned into a professional sweet spot for her in the ease of communication, decision making and managing change.  This environment also enabled her to have the opportunity to manage and work closely with clinical departments and support staff.
Katy is well known and respected for being an individual that is well-grounded in values and professionalism with years of progressive leadership experience. She possesses a passion for constructive thinking and problem solving always with a focus on the culture of an organization to achieve alignment with strategy and vision. Katy says that "doing the right thing, at the right time, for the right reasons and with the right people is vitally important to supporting the most important resource, an organization's people."
A longtime resident of the greater Lewiston / Auburn community, Katy is dedicated to community involvement and has served holding office on several non-profit and charitable boards.  Katy is currently involved on the Steering Committee and Operations Team for Sophia's House, a residential community to open in Lewiston December 2019 for woman who have experienced trauma and imprisonment from drug addiction, abuse and human trafficking. When not at work, you may find her in the garden, reading, or searching out old and interesting things.
"When I arrived at Androscoggin I realized that my understanding of home healthcare and hospice care was very limited.   The more that I work with our staff and listen to their days' work, my appreciation grows for the high level patient focused care that is provided with compassion and integrity in our communities.  It is not easy work.  At Androscoggin, as with most organizations, our mission and values are posted on the wall.  What makes us different, is that the mission and values are also written on the hearts of our employees.  I am so happy to be a part of it all."
Board of Directors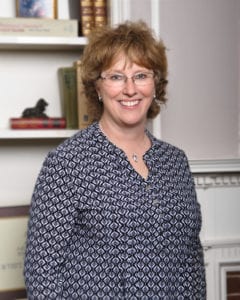 Elizabeth Keene – Chair
St. Mary's Regional Medical Center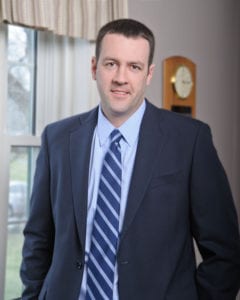 Christopher Gagnon – Immediate Past Chair
Adelphi Group, A financial advisory practice of Ameriprise Financial Services, Inc.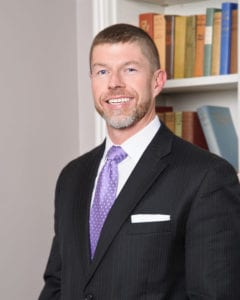 Michael Martel – Vice Chair
Milestone Funeral Partners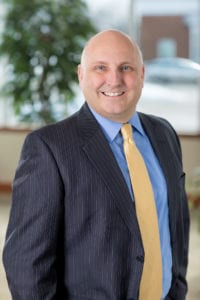 Jeffrey Gosselin – Treasurer
Mechanics Savings Bank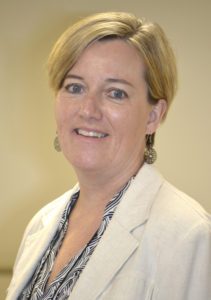 Mavis Dubord, RN – Secretary
Franklin Community Health Network
James Joseph, MD – Officer At Large
Retired Physician
Kenneth Albert, RN, Esq., President/CEO
Androscoggin Home Healthcare and Hospice
John Alexander, MD
Central Maine Healthcare
Paul Andersen
Androscoggin Bank Board of Directors
Phillip Crowell, Jr.
City of Auburn
Debra Fournier, RN
Maine Veterans' Homes
Philip E. Harriman, CLU
Lebel & Harriman, LLP
David MacMahon
Retired Business Administrator
John O'Malley
O'Malley Associates Inc.
Christopher Pezzullo, DO
Maine Primary Care Association
Heather Printup
Poland Spring Brand; Blue Triton Brands™
Committees
Elizabeth Keene, Chair
Christopher Gagnon, Immediate Past Chair
Michael R. Martel, Vice-Chair
Jeff Gosselin, Treasurer
Mavis Dubord, RN – Secretary
James Joseph, MD, Member at Large
Kenneth Albert, CEO, Ex-Officio
Elizabeth Keene, Chair
Kenneth Albert, CEO
Lisa Avery, RN
Dottie Carroll, RN
Phillip Crowell, Jr.
Ann Curtis, RN
Mavis Dubord, RN
Karen Flynn, RN
Elizabeth Hart, MD
James Joseph, MD
Mary-Anne Ponti, RN
Cynthia Robbins
Leann Sebrey, RN
Professor Tom Tracy

Jeff Gosselin, Chair
Christopher Gagnon
Michael Martel
David MacMahon
John O'Malley
Paul Andersen, Chair
Kathy Becvar
Jeff Gosselin
Philip Hunt
Mary MacMahon
Cathy McDonald
Cyndi Robbins
Kevin Simoneau