Make some ornaments (like shown) or create your own design – bring your imagination!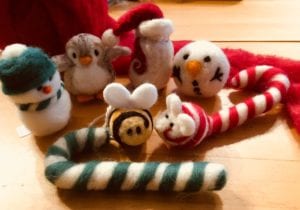 $30 FEE includes supplies,     tutorial & a FREE BEER!
The Pub at Baxter
120Mill St. Lewiston  6-8:30 p.m.
Pre-registration due by Monday, Dec 3rd – SPACE is LIMITED!
To register: email  kate.sicotte@androscoggin.org or send payment to: Hospice House, 236 Stetson Road, Auburn, ME 04210 c/o Kate Sicotte
Androscoggin Home Healthcare + Hospice's "Dream Team" consists of Hospice House supporters, made up of Androscoggin staff, volunteers, family and friends.  Together, we work to raise funds for the organization's annual Hospice House 5K & Remembrance Walk.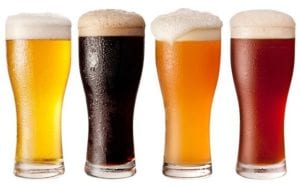 Craft on Tap – Coming up next…
Jan 3rd –  Button Tree of Life (Snow Date 1/10)
February 7th –  Vinyl Design Wine Glasses   (Snow Date 2/14)
March 7th –  Silverware Wind Chimes   (Snow Date 3/14)
April 4th – Decorated Spring Cookies
May 2nd – Everlasting Flower Bouquet
June 6th – Rustic Bottle Openers