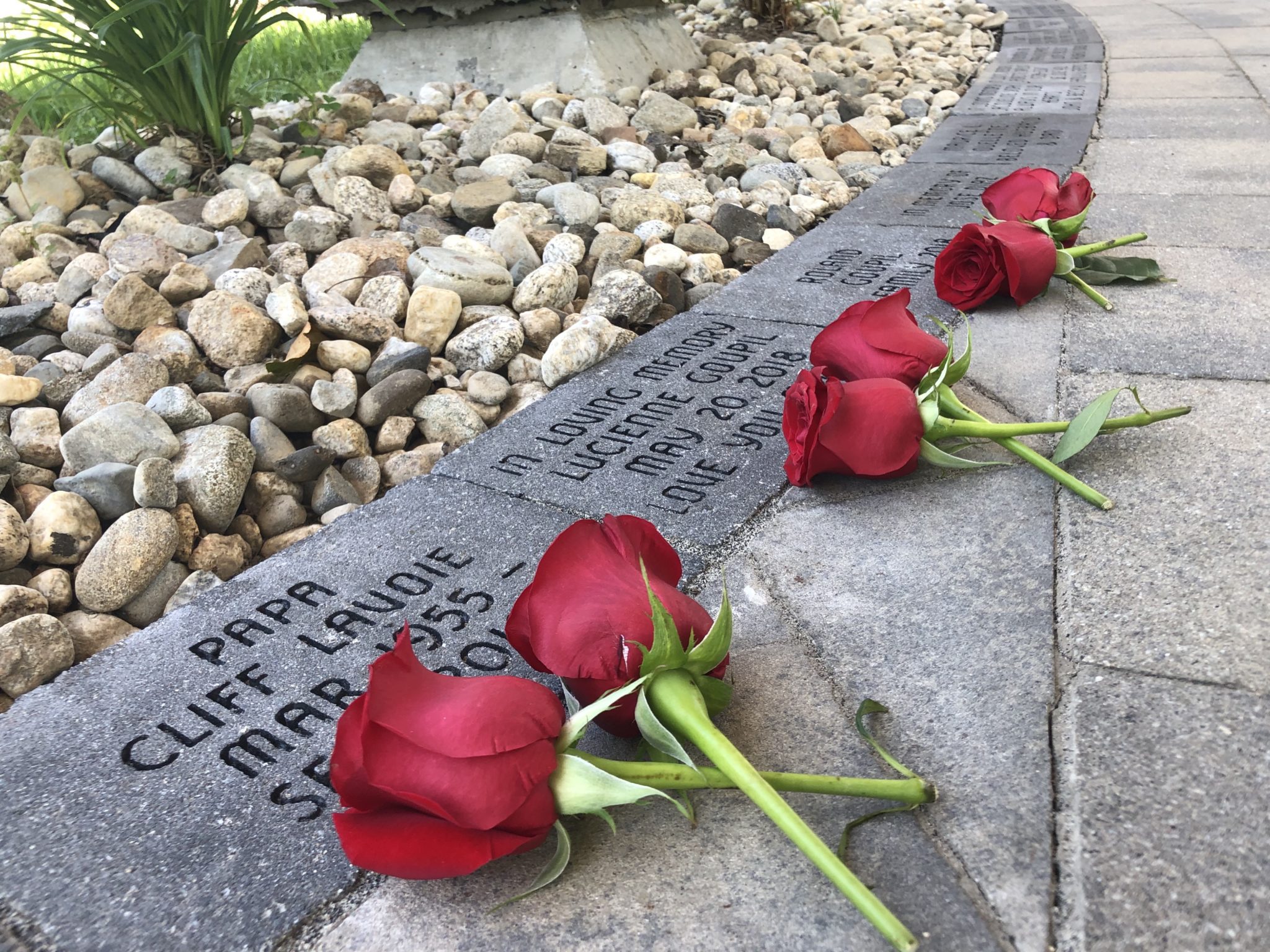 Remember a loved one while supporting end-of-life care at the Androscoggin Hospice House
A commemorative brick terrace borders the gardens of the Androscoggin Hospice House and is dedicated as a positive and transformative step towards healing. Each brick is a quiet reminder of someone who has left an imprint on their lives.
By ordering an engraved brick you create a lasting memory that honors a loved one, and directly supports essential patient and family services.
Bricks may be ordered any time throughout the year, but they are engraved and added to the garden only once a year. Every year Androscoggin hosts an annual dedication ceremony for newly laid bricks.
Directions for the customization of your Hospice House Memorial Brick will be sent to your email address after completing the order form below.
Thank you for your support.
Memorial Brick Order Form
Androscoggin Home Healthcare and Hospice is a 501 (c)-(3) nonprofit organization. Your contribution is tax-deductible to the extent allowed by law.