We are looking for Nurses (RNs & LPNs) and CNAs who want to make a difference in patient lives, and the community.
---
Join us on December 10th from 3:00 pm to 7:00 pm to see why Androscoggin has been repeatedly named a "Best Place to Work in Maine"!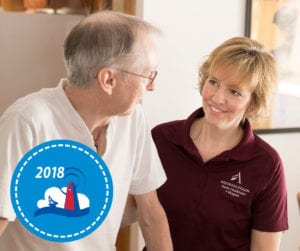 We will be offering on-site interviews, access to current Androscoggin staff who will explain what it is like to be a home health care professional, refreshments, and much more! Register below!
Earn Two Continuing Education Contact Hours (4:00 pm – 6:00 pm)
If you are still looking for contact hour opportunities as 2019 comes to a close, our program "Emotional Intelligence – For Personal & Professional Transformation" will be presented by Karen Flynn, Director of Hospice and Kathy Amsden, Palliative Care Educator & Social Work Supervisor.
---
"Androscoggin is the absolute best place I have ever worked. The culture there is like no other. Everyone truly cares, and wants to make a difference within the community."
---
By registering for the event using the form below, you will be entered to win a variety of door prizes*, which will be announced soon.
Hiring Event Registration
*must be present at the time of drawing on December 10th to win prizes