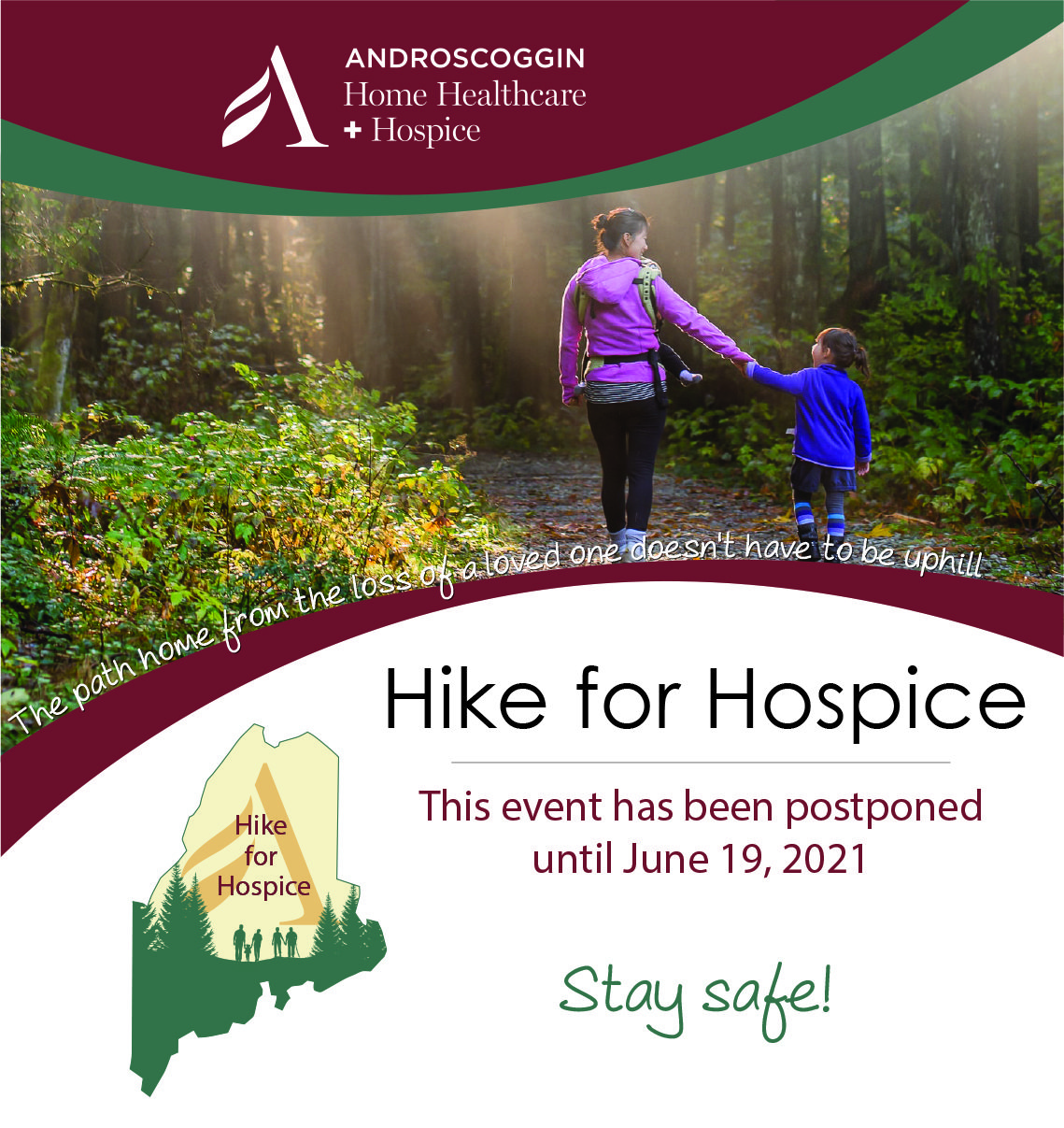 For the well-being and safety of our community, Androscoggin Home Healthcare + Hospice has made the decision to postpone our hospice fundraising event, Hike for Hospice, scheduled for June 13 at Pineland Farms in New Gloucester.
Our focus at this time is the health and safety of our patients and staff.
We have appreciated the understanding and generosity of the sponsors who made early commitments and our vendors who have agreed to join us next year. Pineland Farms has rescheduled Hike for Hospice to June, 19, 2021. We look forward to reconnecting with you next year.
Please know for certain, your family and staff are in our thoughts as we navigate each day with new information. It's times like these that we value your support and friendship even more. Thank you so much.
For questions please contact the Marketing and Development Director at Kristin.Melville@androsoggin.org