Thank you for joining us to honor and remember your loved ones.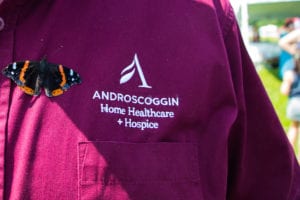 We hope that you enjoyed the 2019 Butterfly Release. If you would like a copy of this year's program please click the link below:
2019 Butterfly Release Program
If you have photos that you would like to share, please leave them in the comments on Facebook so everyone can enjoy them:
Special thanks to our Community Partners who helped to put on such a special event: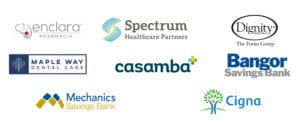 ---
"My children and I were selected as the first-ever people to release butterflies at this event nine years ago after we lost their dad, and my husband, David. We continue to hold a special place for it now, as we did then. After suffering and sadness, the butterfly release represents freedom and hope of better days for us and for the special person we lost. It reminds us of our blessings and makes us feel gratitude for what we have had and for the opportunity to look at life in a new way." -Tammy Caron, Butterfly Release participant
---
Dedicate a butterfly
Anyone is welcome to dedicate a butterfly; you don't have to have used our services to be able to attend
Dedication includes the reading of a loved one's name during the ceremony followed by the release of the butterfly
$30 per butterfly dedication
How to purchase a butterfly dedication
Butterfly Dedications will be available on the day of the event. If you would like to purchase one, please plan to use cash or a check!
Call 207.795.9407 or email us with any questions.
Event Details
Information about the 2020 Butterfly Release will be available soon!
Proceeds from the Butterfly Release benefit patient care and family supportive services at the Hospice House.

---
"When we lose someone we love, we are always looking for a sign that they are okay and still with us in spirit. That is the purpose of this event. It is said that when a butterfly lands on you it is a sign from a loved one. That is what happened to me. I truly believe it was my mother's way of communicating her love and presence, not just on this very special day, but every day." – longtime event volunteer Barbara Doyle
---