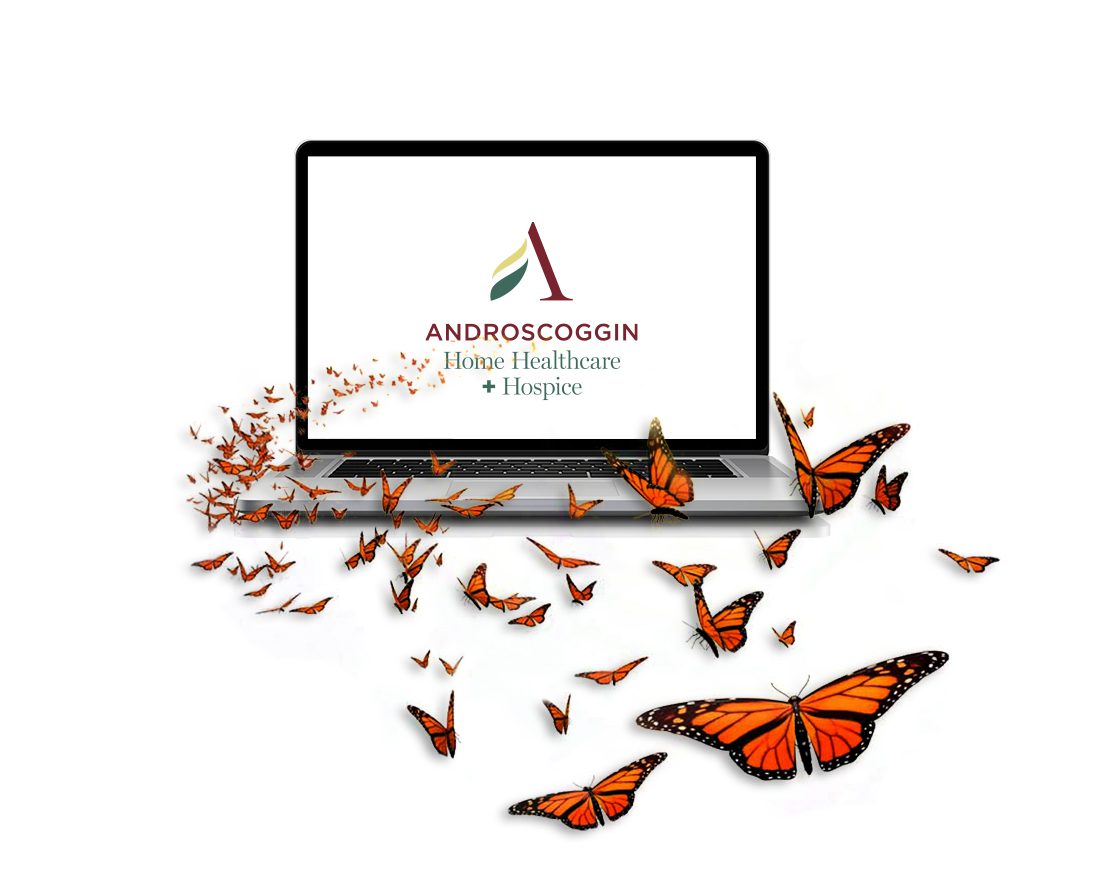 Saturday, July 24 • 11:00 a.m. • Facebook • Androscoggin.org
2021 Butterfly Release Program
While we won't be able to gather together as we have done before in past years, we are continuing this moving family tradition in a different format. On Saturday, July 24, at 11:00 am on our Facebook page and here on our website you will be able to watch the ceremony, hear your loved ones' names read aloud, and view the release of beautiful butterflies. In addition, a garden butterfly will be placed outside of our administrative offices at 15 Strawberry Avenue, in Lewiston and at the Hospice House, 236 Stetson Road, in Auburn during the week of July 19 – July 25. Each butterfly honors individuals who have brought meaning, purpose and love into our lives. A beautiful butterfly window decal will be sent with each butterfly dedication purchased.
We are reminded of the poignant beauty of this ceremony from  Karen Flynn, who said, "The Butterfly Release Celebration transforms a distressing medical experience back to a human experience and creates something of profound meaning and beauty."
Thank you to everyone who purchased a butterfly dedication for this year's event! Join us this Saturday, July 24th to watch the ceremony!
Thank you for your continued commitment during these challenging times. Each contribution to the Butterfly Release Celebration benefits the Hospice House. Stay well!

---
"My children and I were selected as the first-ever people to release butterflies at this event nine years ago after we lost their dad, and my husband, David. We continue to hold a special place for it now, as we did then. After suffering and sadness, the butterfly release represents freedom and hope of better days for us and for the special person we lost. It reminds us of our blessings and makes us feel gratitude for what we have had and for the opportunity to look at life in a new way." -Tammy Caron, Butterfly Release participant
---