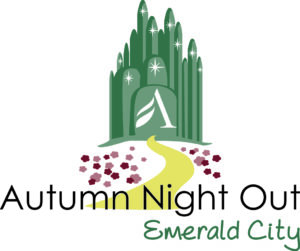 Follow the yellow brick road to the Emerald City on September 9th at beautiful Poland Spring Resort for this year's Autumn Night Out!
Guests for the 2022 Autumn Night Out benefit will enjoy:
Cocktails • Silent Auction • Paddle Raise • Dinner • Live Auction • Fireworks
Proceeds from Autumn Night Out support end-of-life care for hospice patients and their families, and ensure compassionate and dignified care for all patients, without worry of financial hardship.
Androscoggin Home Healthcare + Hospice takes great pride in providing the highest quality medical care to our patients. Last year alone, we provided more than $1.6 million in free care to patients who were unable to pay. We are able to do this thanks to your generous support.
Ticket sales for the 2022 Autumn Night Out will open in July!