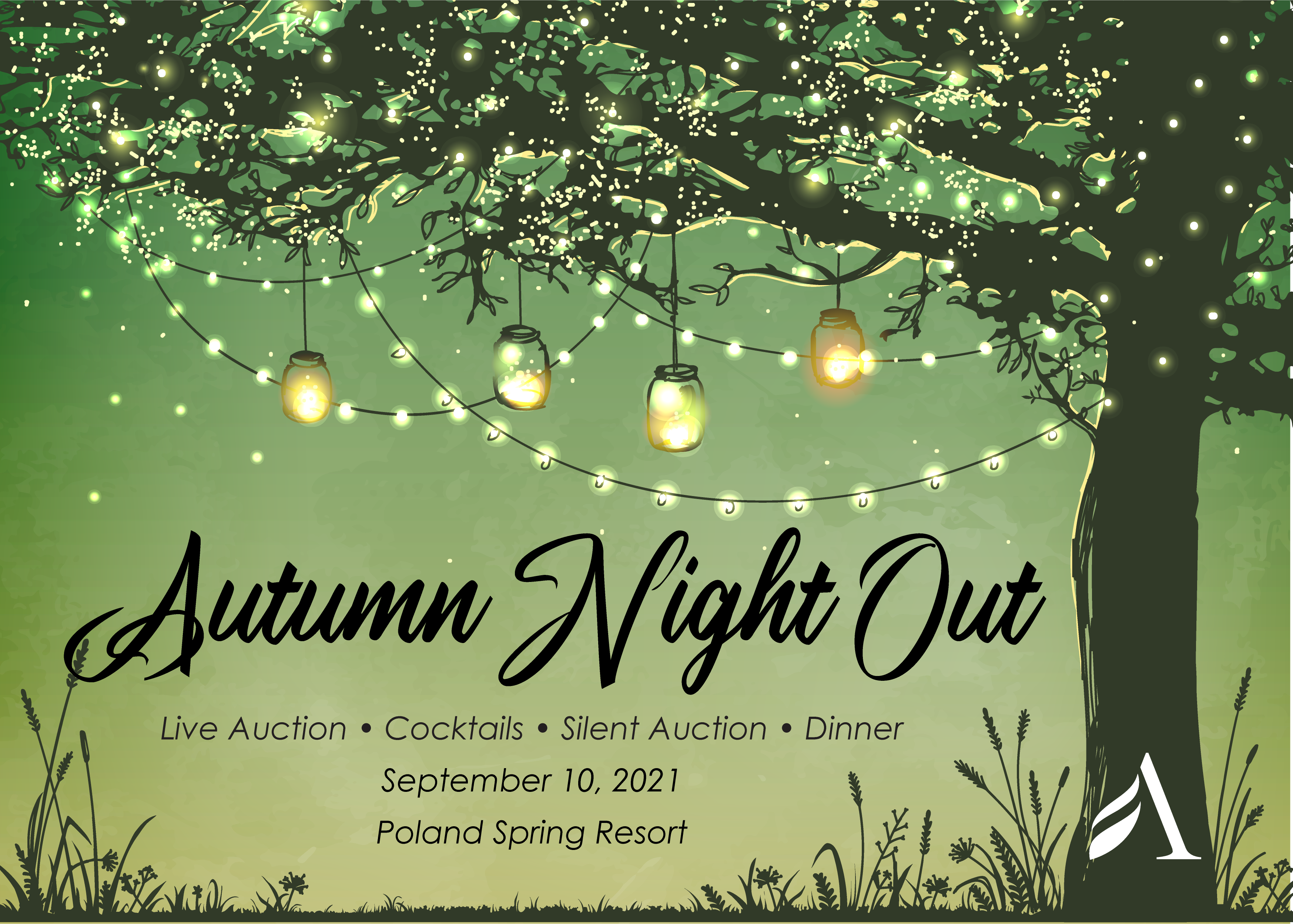 Join us outside under the stars on September 10th at beautiful Poland Spring Resort for this year's Autumn Night Out!
The 2021 Autumn Night Out Virtual Auction can be found here: https://ano2021.ggo.bid/
Cocktails • Silent Auction • Paddle Raise • Dinner • Live Auction • Fireworks
Proceeds from Autumn Night Out support end-of-life care for hospice patients and their families, and ensure compassionate and dignified care for all patients, without worry of financial hardship.
Androscoggin Home Healthcare + Hospice takes great pride in providing the highest quality medical care to our patients. Last year alone we provided over 1.4 million dollars in free care to patients who were unable to pay. We are able to do this thanks to your generous support.
Registration for this year's even has closed, thank you!