Event Details
Autumn Night In Kickoff Event
October 23, 6:00pm
Facebook
Auction Opens
October 23 @ 6:15pm – October 30 @ 8:00pm
---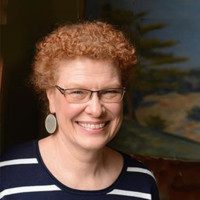 A letter from Autumn Night In Committee Chair, Beckie Conrad:
Welcome!
For the past 17 years, Androscoggin Home Healthcare + Hospice (Androscoggin) has hosted Autumn Night Out, our annual auction and dinner event which has collectively raised $450,000 for hospice care in our community. Last year, Androscoggin provided $1.6M in free care for nearly 703 friends and neighbors. Your generous participation has ensured that everyone regardless of their financial means has the care and comfort they need at the end-of-life.
As this year's event chair, our committee felt that it was important to continue this tradition by creating Autumn Night In. A safe event for you to enjoy in the comfort of your own homes. While we may or may not be dressing up for this fun event, I hope that you will join with the same spirit as a live event.
We will devote a special paddle raise with proceeds to benefit Androscoggin's Hospice House Kitchen Renovation project. The kitchen renovation project will be underway in 2021 and will be aptly named, "Karen's Kitchen" after Karen Flynn, RN, long time Androscoggin hospice nurse and advocate for hospice care in Maine. Karen was the first nursing supervisor when the house opened their doors in 2005 helping to guide and support patients through a peaceful, dignified journey.
I would like to thank TD Bank and Androscoggin Bank, our major sponsors and all of our event sponsors and businesses who have once again committed their support. On October 23 at 6pm the auction kicks off with a special welcome and paddle raise. The auction will open and will continue through October 31. Bid often and bid generously!
Thank you.
---